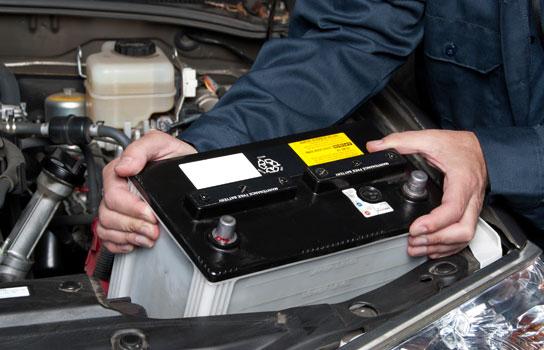 Bowman's Auto Service offers customers the value-added benefit of a battery service and stocks one of the most complete lines of automotive batteries available. We offer the most inclusive starting and charging system check and battery installation process in the industry that includes:
A full analysis of your battery's condition, state of charge and ability to hold a charge.
An inspection and analysis of the car's starting and charging system, including the starter, alternator and voltage regulator.
Clean the battery's connection and cable ends, as well as an application of corrosion protection.
Installation of a new battery if purchased from Bowman's Auto Service.
We recommend battery maintenance every 12,000 miles or 12 months.
Proudly Serving Flatwoods, Russell, KY and surrounding areas.